NAVER LABS and NAVER LINE are Platinum Sponsors of CVPR2019.
---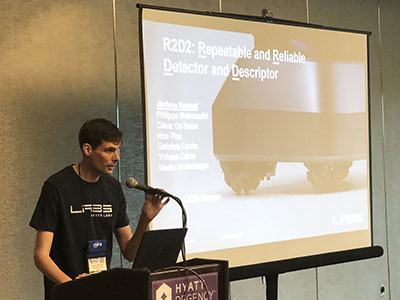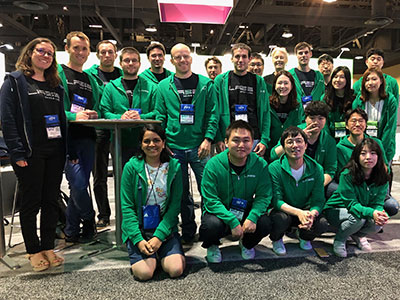 NAVER LABS Europe ranked 1st in the long-term visual localization challenge at CVPR 2019 in the "local feature" category. Our novel approach, which outperformed recent methods, will be presented at the workshop on June 17th at 4.40pm. If you can't be there – read the blog!
More information on the challenge and different visual localization scenarios.
Accepted papers:
Visual Localization by Learning Objects-of-Interest Dense Match Regression. Philippe Weinzaepfel, Gabriela Csurka, Yohann Cabon, Martin Humenberger. Read the blog and download the Virtual Gallery dataset.
MARS: Motion-Augmented RGB Stream for Action Recognition. Nieves Crasto, Philippe Weinzaepfel, Karteek Alahari, Cordelia Schmid (co-authored with colleagues from Inria). Read the blog & download the code and trained models!
Did it change? Learning to Detect Point-of-Interest Changes for Proactive Map Updates. Jérôme Revaud, Minhyeok Heo, Rafael Sampaio De Rezende,  Chanmi You, Seong-gyun Jeong (co-authored with colleagues from NAVER LABS Korea). Read the blog and download the code and map datasets!