NAVER LABS EUROPE
Creating new connections by advancing technology
NAVER LABS is the R&D subsidiary of NAVER, Korea's leading internet company and the part of NAVER responsible for creating future technology.
Its world class researchers in Korea and Europe create new connections between people, machines, spaces and information by advancing technology in AI, robotics, autonomous driving, 3D/HD mapping and AR.
NAVER LABS Europe is the biggest industrial research lab in artificial intelligence in France and a hub of NAVER's global AI R&D Belt, a network of centres of excellence in Korea, Japan, Vietnam & Europe.
NAVER LABS Europe is part of NAVER LABS, creating future technology at NAVER, Korea's leading internet company and a global innovator.
LABS is part of NAVER Corporation, Korea's leading internet company with annual revenue of more than 4.7 billion euros. NAVER LABS researchers, engineers and designers work on future technologies including robotics, autonomous driving and artificial intelligence. Since 2013 the LABS have led NAVER's innovation in technology through products such as the AI-based translation app 'Papago', the omni-tasking web browser 'Whale', the virtual AI assistant 'WAVE', AMBIDEX, the biologically-inspired robotic arm, in-vehicle information entertainment system 'AWAY' and AROUND, the 3D indoor mapping robot.
The primary areas of research at NAVER LABS Europe are computer vision, natural language processing and machine learning and optimization. This expertise is enriched with the knowledge gathered from its ethnographers who develop a deep understanding of how people interact with technology to combine both human and machine elements. The primary fields of application are AI for Robotics and  Search and Recommendation. The work and the people at the centre are regularly recognized and awarded in international competitions and forums. Alongside its research and development the centre runs a global partner program where we take part in European Union and national R&D projects. NAVER LABS Europe is in Grenoble, France.
PARTNERS
RESEARCH – EU/GOVT – BUSINESS – ENTREPRENEURS
Our partnerships range from long-term fundamental research to student exchanges, visiting professorships and annual projects.
11 July 2021

11
th
 - 15
th
July 2021, online
NAVER has 4 short papers accepted at SIGIR, 2 from NAVER LABS Europe.
5 July 2021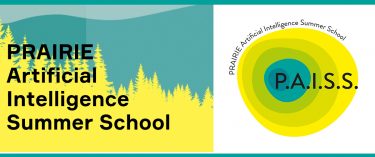 19 June 2021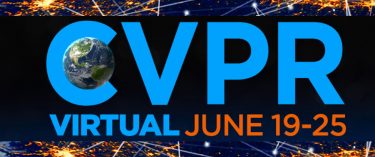 19th - 25th June 2021
NAVER presenting 12 papers, release of indoor localization dataset (35K images), co-organization of the ActivityNet workshop, invited talk at WiCV.
19 May 2021

NAVER LABS releases world's biggest visual localization dataset of indoor spaces with over 130K images. Dataset built with NAVER LABS mapping robots  M1X & COMET and available in unified data format kapture.
2021
14 May 2021

Using a novel algorithm we explore how effectively a single policy, learned by reinforcement learning, can modulate robot behaviour from risk-averse to risk-neutral, so that robots can safely navigate everyday environments like homes and shops.
2021
30 April 2021

A novel framework for controlled NLG called '
Generation with Distributional Control'
,
achieves great generality on the types of constraints that can be imposed and has a large potential to remedy the problem of bias in language models.
2021