We study people and their contexts to envision human-centered AI and robotic technologies.
Stay tuned for new opportunities.

Advances in AI and robotic technologies have allowed us to start moving robots from controlled industrial environments to public spaces and our daily lives. They have the potential to improve our quality of life, taking over new cognitive and physical tasks. However, creating autonomous agents to coexist and interact with non-expert users in uncontrolled environments presents a series of challenges that remain to be explored.
We study people and their contexts to propose future products and services that leverage the latest AI and robotics technologies. We currently focus on designing embodied autonomous systems that can successfully coexist and collaborate with people to support and enhance their daily activities, adapting to new contexts and users.
Our team is an interdisciplinary mix of experts, including ethnographers with a strong ethnomethodological orientation, HCI/HRI researchers, UX researchers and designers, and computer scientists. We contribute to the development of NAVER LABS' innovative products and services while actively participating in the scientific community.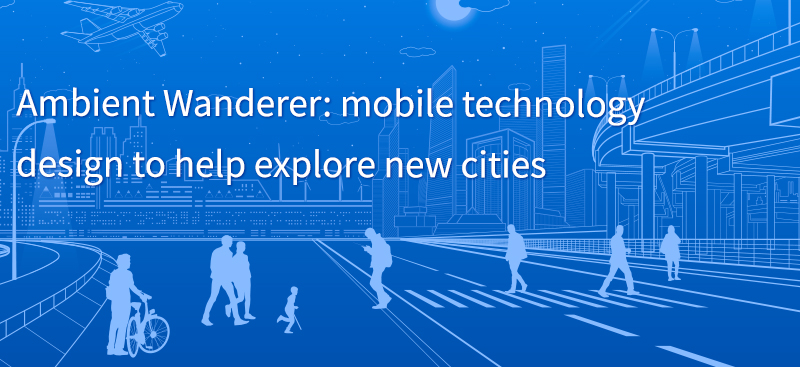 Ambient Wanderer: mobile technology design to help explore new cities
With Ambient Wanderer, we aim to inform the design of systems that can meet the requirements of on-the-go users looking to discover relevant points of interest, and to demonstrate the benefits of using a hybrid Wizard of Oz approach to investigate POI recommender systems.
Blog article by Sruthi Viswanathan