NAVER Labs Europe is a hub of NAVER's global AI R&D Belt, a network of centres of excellence in Korea, Japan, Vietnam & Europe. By collaborating with different partners we aim to make AI technology in South East Asia and Europe more competitive.
We have a strong R&D network built on excellence, common research interests and human relations that we've developing since the early 90's. Since we joined NAVER in 2017, we became founding partners of several national AI institutes and considerably enriched the number of strategic academic partners with whom we work. We're currently expanding our collaboration with leading edge organisations in the field of AI for Robotics.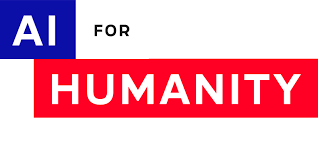 ​NAVER LABS Europe is a founding member of two of France's four 3IA institutes (artificial intelligence interdisciplinary institutes) launched by the French government in 2018 as part of the national strategy for AI. The fundamental purpose of each of these institutes is to develop a comprehensive national programme for AI to develop and boost the research ecosystem, attract and support students and researchers in the field, improve France's computing power and bolster European and international cooperation in AI.
The two 3AI institutes where NAVER LABS Europe plays a role is MIAI in Grenoble and PRAIRIE, based in Paris. We are the only industrial partner in the 3IA institutes to lead a research chair. All other chairs are led by a public research institute.
NAVER LABS Europe and MIAI
(Multidisciplinary Institute in Artificial Intelligence)
NAVER LABS Europe and PRAIRIE
(PaRis Artificial Intelligence Research InstitutE)
​PRAIRIE based in Paris has a focus on AI for health, transport and the environment. As part of PRAIRIE, based in Paris, NAVER LABS Europe and INRIA co-organise the AI summer school 'PAISS' whose first edition was held in Grenoble in July 2018. The 2020 edition of this school will also be held in Grenoble from 20 -24 July.
​​NAVER LABS Europe also co-finances with the ANR (French national research agency) and INSA Lyon, the AI Chair called 'REMEMBER: Learning Reasoning, Memory and Behaviour' led by Christian Wolf which researches the relations between automated learning, optimal control and robotics.
NAVER LABS Europe is part of the global network and open innovation platform Crowdhelix where Irene Maxwell is a member of the Advisory Board. We are also a partner of the French 'Innovation cluster' in Grenoble called MINALOGIC. Michel Gastaldo is a member of the MINALOGIC scientific committee for software.
Another axe of the Global AI R&D Belt includes partnering with private and public institutions in EU and French government projects such as the the current EU Future Emerging Technology project 'Time Machine' and the privacy project 'SMOOTH'. We have over 20 years experience in proposing and executing such projects and have successfully collaborated on dozens of projects across a number of domains. A list of these projects and the research conducted can be consulted here.
NAVER LABS Europe welcomes visiting professors and/or their students for both short or extended stays. For queries about this programme please complete our contact form.
NAVER LABS Europe and the NAVER Global AI R&D belt.
30seconds of our research in France and the global AI R&D network [English version of Korean original].