We need to work together to solve complex problems and in a way that is fair to all.
NAVER LABS Europe has an approach to addressing both scientific challenges and business opportunities through collaboration and is open to partnerships of a different nature such as but not excluded to European Union and national projects, global networks and direct strategic collaboration. We currently partner with more than 100 institutions from over 25 nations.
RESEARCH
We partner and/or coordinate EU and French Government projects i.e. H2020, Horizon Europe, French ANRT and Cifre (PhDs).
We have long term research collaborations with select public research institutions and are founding members of the interdisciplinary French national 3IA artificial intelligence research institutions PRAIRIE and MIAI.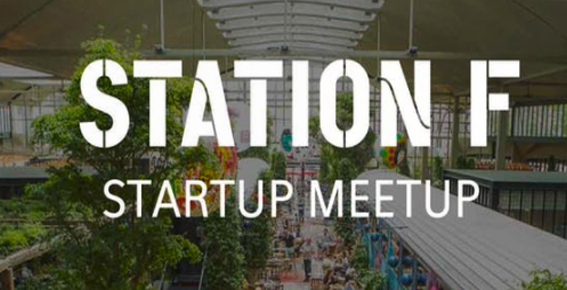 BUSINESS AND START-UPS
In collaboration with NAVER companies and NAVER venture capital investments, we examine business proposals to stimulate the growth of new technologies and services.
Korelya Capital is an investment fund in which NAVER has invested €200M to grow European businesses in particular in the AI field. Space Green is the name of the NAVER LINE incubator at Station F where up to 15 start-ups work at any one time. Station F is the world's largest start-up hub located in the centre of Paris. IT opened in 2017 with NAVER / LINE as a founding partner.
FREE LANCE
We employ free-lance and "auto-entrepreneurs" to help develop some of our leading-edge projects in Grenoble. Typical profiles include front-end, back-end, UI/UX, but also more general consulting roles.
Queries on collaboration with NAVER LABS Europe.

NAVER LABS Europe founding partner of EU project: Time Machine
The Time Machine Project builds a Large Scale Simulator mapping 2000 years of European History, transforming kilometres of archives and large collections from museums into a digital information system. The Time Machine will create advanced AI technologies to make sense of vast amounts of information from complex historical data sets. This will enable the transformation of fragmented data – with content ranging from medieval manuscripts and historical objects to smartphone and satellite images – into useable knowledge for the industry. In essence, a large-scale computing and digitisation infrastructure will map Europe's entire social, cultural and geographical evolution. Considering the unprecedented scale and complexity of the data, The Time Machine's AI even has the potential to create a strong competitive advantage for Europe in the global AI race.
FRAMEWORK PROGRAMME (FP) AND FRENCH GOVERNMENT PROJECTS

READ (Recognition and Enrichment of Archival Documents)  This project will implement a Virtual Research Environment where archivists, humanities scholars, computer scientists and volunteers collaborate with the ultimate goal of boosting research, innovation, development and usage of cutting edge technology for the automated recognition, transcription, indexing and enrichment of handwritten archival documents.
NAVER LABS Europe expertise: Document understanding, document layout analysis. Read more about our work in READ in this blog article on 'Document Analysis and Layout Using Sequential Pattern Mining Techniques' and Document Understanding.
EU framework: H2020, e-infrastructure
Social: @Transkribus 

SMOOTH According to the last official available 2015 data, almost 93% of all enterprises in Europe in the non-financial business sector have less than 10 employees. These micro enterprises (MEnts) are responsible for 30% and 21%
of the overall employment and value added in the EU, respectively. However, when it refers to the imminent General Data Protection Regulation (GDPR)'s application, MEnts are the most vulnerable due to their lack of
expertise and resources to invest in their adoption.
NAVER LABS Europe expertise: Natural Language Understanding
French Government: Horizon 2020 (2018 – 2020)

ALICIA (Adaptive Learning for Intelligent Crowdsourcing and Information Access) This project studies models and algorithms that rely on adaptive learning techniques to improve the effectiveness, performance, and scalability of user-centric applications in information access and intelligent crowdsourcing.
NAVER LABS Europe expertise: Adaptive learning, social media analytics, recommendation systems
French Government: ANR Programme, CONTINT (2014 – 2018)

EURECA is a EU project with the aim to build software solutions to improve interoperability among existing data systems, such as clinical trials and electronic health record systems. Oncology has been selected as the focus domain because of the incidence of cancers, the complexity of data collected and of the therapy options. As a partner Naver Labs Europe will be using its natural language processing expertise and technologies to automatically extract and semantically tag relevant medical concepts and relations from the unstructured text in patient records, clinical guidelines and trials and medical scientific literature.
NAVER LABS Europe expertise: natural language processing, knowledge extraction
EU framework: FP7 ICT

MOBINET  is an open, multi-vendor platform for Europe-wide mobility services (MaaS) coordinated by ERTICO-ITS Europe.  The goal is to develop, deploy and operate the technical and organisational foundations of an open, multi-vendor platform for Europe-wide mobility services. Key MOBiNET innovations address the barriers to cooperative system-enabled service deployment, including the lack of harmonised services; availability of communication means; inaccessibility and incompatibility of transport-related data; fragmentation of end-user subscription and payment services; proprietary technologies in user devices etc.
NAVER LABS Europe expertise: software architecture and privacy, transportation services
EU framework: 7th RTD FP. Cooperative Systems for energy efficient and sustainable mobility
Social: @MOBINET_EU, LinkedIn: MOBiNET

PERICLES (Promoting and Enhancing Reuse of Information throughout the Content Lifecycle taking account of Evolving Semantics)  The goal of the project is to ensure that digital assets (e.g. data sets, software, media, etc.) created today will continue to be available and useful for future generations.
NAVER LABS Europe expertise: dependency modeling and change management, using Semantic Web tools and standards. Received best paper award at ICSOFT 2015.
EU framework: FPT ICT
Social: @PericlesFP7, #periclesfp7, Pericles Blog