New web design, new features, new content
Welcome to the new web site! It was designed with 'YOU' in mind so we hope we've got it right. We studied what you like most (or visit the most!) and made these pages easier to find, easier to navigate and more useful then wrapped them all in the NAVER LABS graphic chart created by our talented colleagues at NAVER LABS Korea.
Looking for an internship or a change in career?
We hire all year round and have an extensive internship and PhD program. On the new site, it should be easier to find what's available from the 'Careers' section which is now first and foremost on the homepage. You'll also notice that, when you're reading a publication or a research page, you'll find relevant open positions in the sidebars. More importantly, you can now filter by job/internship type, do a search with your areas of interest and then subscribe to that search so that you receive our offers in your inbox as soon as they're posted. And let's not forget you can now apply online!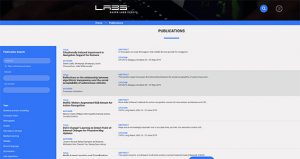 Publications
Our publications are another of the most popular parts of the site so they're not just upfront at the top of the home page but also further down so you can see the most recent releases. To make it easier to reference them, we've included a 'Copy BibTex' feature  (i.e. example). We're doing our best to include the BibTex for all publications going back in time and we hope you'll find this useful.
It's all about 'Research'
You'll discover some of the new areas we're exploring in the 'Research' section and this will be updated month by month by with project info so we recommend you subscribe to our news to hear the latest about how we apply our research to AI and Robotics, Ambient Recommendation and Mobility. By subscribing to 'News' you'll also know when you'll be able to meet us in person either on the booth at  international conferences we're sponsoring (ICML, CVPR, ACL, SIGIR, EMNLP, ICCV, NeurIPs…) or at home in Grenoble when we open our doors for our international seminar series.
Navigating with Search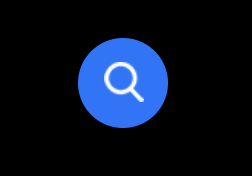 We've cut out long menus and totally forbidden sub-menus so, if you're looking for something, please use the 'Search' at the top of every page. If you'd like an overview of the site then click on the menu next to 'Search' but beware, this a new window so you need to close it to go back to where you were ['back' just won't work!].
As we all know a web site is never done and we'll be forever making improvements and developing the site. So, we invite you to take a look around and let us know what you think. We'd love to hear from you  – good and bad, and if you have a suggestion for a new feature or improvement, we'll put it on our 'to do' list!