Today NAVER LABS Europe is the biggest industrial research centre in AI in France but the story began back in the 90s with just a handful of people
3IA MULTIDISCIPLINARY INSTITUTE IN AI (MIAI@GRENOBLE) ACCEPTED
NAVER LABS Europe is a founding partner of MIAI and will lead one chair in "Lifelong Representation Learning" and participate in the chair on "Explainable and Responsible AI". The selection of MIAI is testimony to the quality of the people and institutions in Grenoble which has a vibrant AI ecosystem. All French 3IA institutes are coordinated by INRIA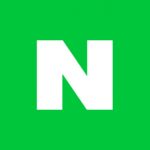 WHEN WE BECAME NAVER LABS EUROPE
Korean internet giant NAVER acquired Xerox Research Centre Europe (us!) to expand their capabilities in artificial intelligence research and their presence in Europe. We became part of NAVER LABS the R&D arm of NAVER Corporation and turned our focus to Ambient Intelligence, location and mobility and AI for robotics.


XEROX ACQUIRED BUSINESS PROCESS OUTSOURCING COMPANY 'ACS'
At which point European research targeted many transportation services and other mobility applications.
NEW NAME 'XEROX RESEARCH CENTRE EUROPE'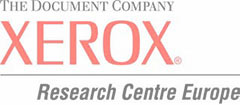 RESEARCH BEGAN WITHIN WHAT WAS THEN XEROX'S CORPORATE RESEARCH DIVISION
The focus was on creating software services with an underlying element of computer human interaction within the eves growing European market. The applications developed from research ran on networks, computers and mobile and printing devices.
ALL OF THIS TALENT IS NOW DIRECTED TOWARDS CREATING AMBIENT INTELLIGENCE WITH AI
NAVER LABS has since integrated an established research organisation that's been making ground-breaking progress in computer vision, natural language processing and machine learning for over 25 years and a place that has an extensive network. The team has always been closely integrated with the scientific community throughout Europe and in the French Rhône-Alpes region, a prime choice of location because of its strong ecosystem in academia, industry and start-ups.